Virus budding by cellular exocytosis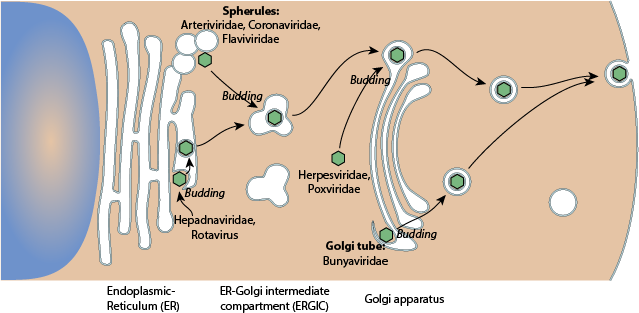 Budding at endoplasmic reticulum (ER), ER-Golgi intermediate compartment (ERGIC) or Golgi apparatus implies that the viral particle are exported by cellular exocytosis.
There is a correlation between the site of budding and the site of replication. Enveloped (+) RNA viruses and dsRNA viruses are budding at ER or ERGIC, possibly because their replicates their genome in close proximity to this cellular organelle. Bunyaviridae are budding at Golgi where they repliciate in membrane invaginations.