Note: The canonic definition of editing implies a post-transcriptional event, but in virology this term is also used for polymerase slippage.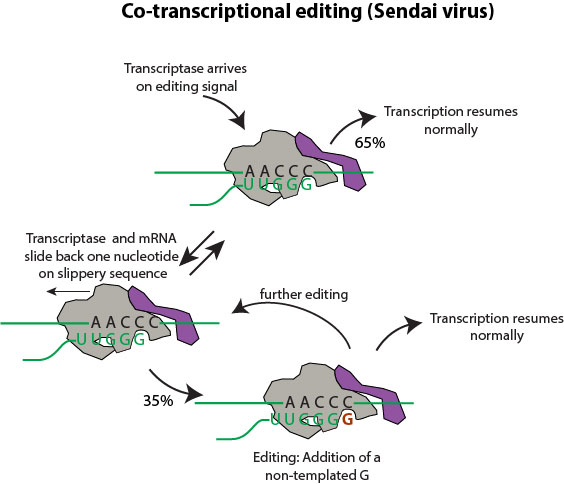 Some viruses encode genes that express multiple proteins by using overlapping open reading frames (ORFs) through a process known as RNA editing. In these viruses, the RNA polymerase reads the same template base more than once, creating insertions (0, 1, 2, etc, base insertions), leading to different mRNAs, thereby generating different types of proteins.
Editing of genomic template would be disastrous, therefore this happens only during transcription in negative stranded RNA viruses.