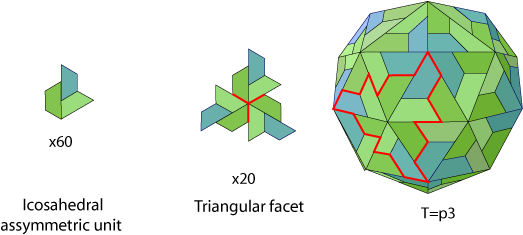 The capsid is composed 60 asymmetric units made of 3 protein (T=3), for a total of 180 capsid proteins. These capsids are not T=3 symmetry as described by Caspar and Klug

because the basic unit is composed of three different proteins. Since the three subunits are morphologically very similar, the structure is therefore a pseudo T=3.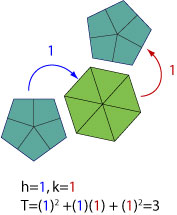 Icosahedric triangulation number is calculated following Caspar and Klug system

Physical principles in the construction of regular viruses
D. L. Caspar, A. Klug
Cold Spring Harb. Symp. Quant. Biol. 1962; 27: 1?24

Comovirus, Fabavirus and Nepovirus share the same pseudo T=3 structure, eventhough subunits are not all processed.