VIRION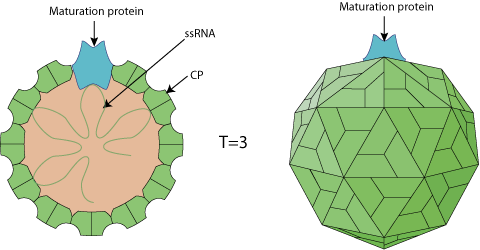 Non-enveloped, head-tail structure. Head is about 60 nm in diameter. The capsid is icosahedral with a T=7 symmetry.
GENOME
Monopartite, linear, ssRNA(+) genome about 4kb in size. The 5' end is a triphosphate. Encodes 4 proteins.
GENE EXPRESSION
The virion RNA is infectious and serves as both the genome and viral messenger RNA. Encodes 4 ORFs.
ENZYMES