HIV-1 reverse transcriptase (RT)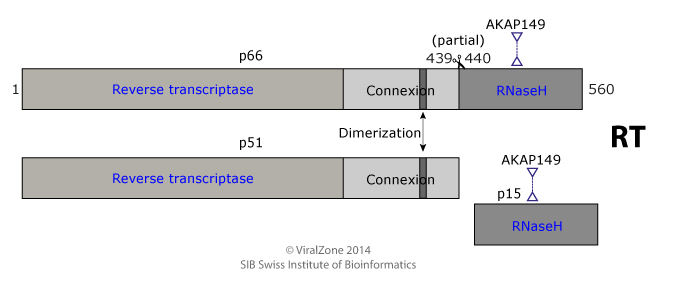 FUNCTION
Shortly after virus entry into the cell, converts the viral ssRNA genome into dsDNA, which can then be integrated into the host genome. RT is a heterodimer p66/p51 and displays multiple enzymatic activities: RNA-dependent and DNA-dependent DNA polymerase and RNase H activities .
INTERACTIONS
Viral integrase and host proteins AKAP-149 .
SUBCELLULAR LOCATION
Host cytoplasm: reverse transcription probably takes place in the cytoplasm during capsid transport and uncoating .
TIMING OF EXPRESSION