VIRION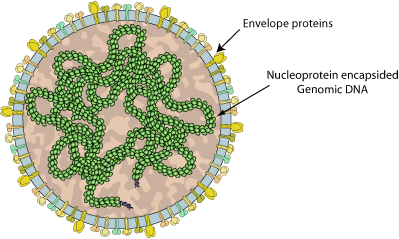 The virions are spherical with a diameter of about 100 nm. They are probably enveloped containing tightly packed nucleoprotein in a superhelical conformation.
GENOME
Monopartite, linear double-stranded DNA of 20-30kb. The genome has terminally redundant sequences which have inverted terminal repetitions (ITR).
GENE EXPRESSION
A total of 48 putative ORF have been identified in the PSV genome.
REPLICATION
CYTOPLASMIC