VIRION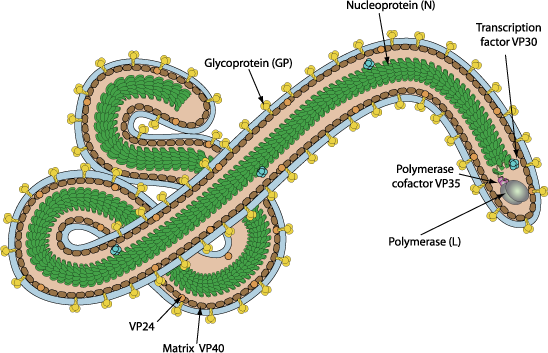 Unknown, discovered using viral metagenomics. Presumably filamentous.
GENOME
Negative-stranded RNA linear genome, about 9.2 kb in size. Encodes for five proteins.
GENE EXPRESSION
The viral RNA dependent RNA polymerase binds the encapsidated genome at the leader region, then sequentially transcribes each genes by recognizing start and stop signals flanking viral genes. Enzyme:RNA dependent RNA polymerase, RNA guanylyl transferase, mRNA methyltransferase.
REPLICATION
Cytoplasmic
Virus entry into host cell
Replication presumably starts when enough nucleoprotein is present to encapsidate neo-synthetized antigenomes and genomes.
Budding of virion or transmission through Fungal intercellular connetions