VIRION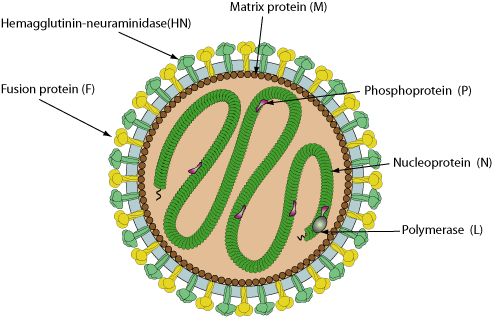 Enveloped, spherical. Diameter of about 150 nm.
GENOME
Negative-stranded RNA linear genome, about 17 kb in size. Encodes for nine proteins.
GENE EXPRESSION
The viral RNA dependent RNA polymerase binds the encapsidated genome at the leader region, then sequentially transcribes each genes by recognizing start and stop signals flanking viral genes. mRNAs are capped and polyadenylated by the L protein during synthesis. The V protein is produced through RNA editing and the C protein is produced by Leaky scanning of The P mRNA.
ENZYMES
REPLICATION
CYTOPLASMIC