VIRION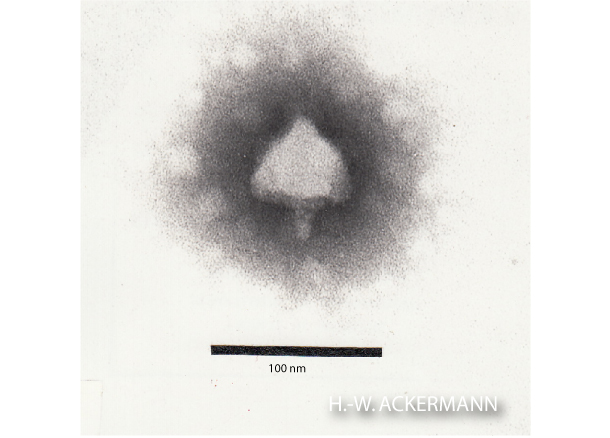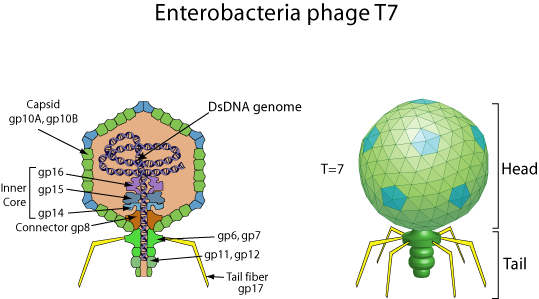 Non-enveloped, head-tail structure. Head is about 60 nm in diameter. The tail is non-contractile, has 6 short subterminal fibers. The capsid is icosahedral with a T=7 symmetry.
GENOME

Linear, dsDNA genome of about 40-42 kb encoding for about 55 genes.
GENE EXPRESSION
REPLICATION
CYTOPLASMIC
The phage attaches to target cell adhesion receptors through its tail fibers.
Ejection by short tail system: viral DNA is injected in host cell periplasm.
Transcription of class I genes by host RNA polymerase before the viral genome completely exits out of capsid.
Transcription of class II genes by T7 RNA polymerase.
Replication of genomic DNA by T7 DNA polymerase, formation of viral genome concatemers.
Transcription of class III genes by T7 RNA polymerase.
Mature virions are released from the cell by lysis.