VIRION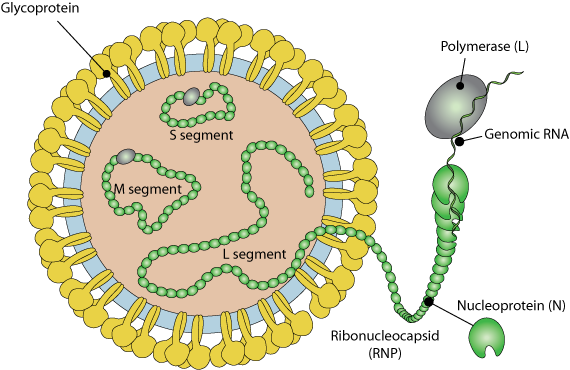 Unknown, discovered using viral metagenomics. Presumably enveloped.
GENOME
Segmented Negative-stranded RNA linear genome, L segment is about 12 kb, M segment about 7 kb and S segment 2 kb. Encodes at least three proteins. Enzymes: RNA dependent RNA polymerase, endonuclease? (Cap snatching).
GENE EXPRESSION
The viral RNA dependent RNA polymerase (L) binds to a promoter on each encapsidated segment, and transcribes the mRNA. These are capped by L protein during synthesis using cap snatching .
REPLICATION
CYTOPLASMIC